Hibbeler named an outstanding young alumnus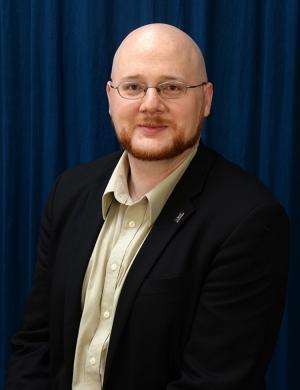 Lance Hibbeler studied at Illinois for eight years, earning a master's degree in mechanical engineering in 2009, an MS in theoretical and applied mechanics in 2011, and a PhD in mechanical engineering with a concentration in computational science and engineering in 2014. He worked with Professor
Brian Thomas
(now retired) on modeling continuous casting of steel, developing a technique for combining multiple physical phenomena into a single simulation, which was used to advise the industry on the design of equipment.
Now, Hibbeler is being recognized as one of the 2020 MechSE Outstanding Young Alumni, an award that recognizes alumni who have graduated from the department fewer than 10 years ago and who have embodied the department and university's values in their professional careers.
In addition to his studies, Hibbeler was the founding president of the Graduate MechSE Society (GRAMS) and was heavily involved in Pi Tau Sigma. Thanks to his longevity at Illinois, he was able to keep students coming back for networking and social events, enabling low member turnover in the organization.
Last year, Hibbeler started a fund through the Engineering Visionary Scholarship Initiative, which was inspired by his experience as a student here.
"I managed to get three graduate degrees from one of the top engineering programs in the nation for basically free. Nowhere along the way did I sign anything saying that I would pay any of it back, but I feel it's necessary… Hopefully I can make a difference in someone's life by making these funds available."
Now, he is working for Intel using the computational process modeling skills and experiences he gained at MechSE to design, develop, and debug the computer chip manufacturing process. His word of advice for current Illinois students is to "wear your Illini gear at work!" He said talking about his alma mater has been a good icebreaker with colleagues, including Intel Fellows, the highest ranked engineers at Intel.