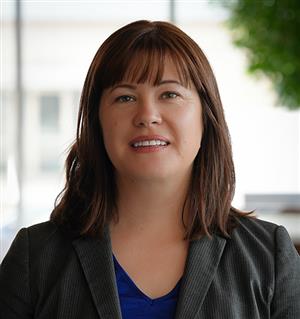 Associate Professor; Andersen Faculty Fellow
(217) 300-0349
3042 Sidney Lu Mech Engr Bldg
For More Information
Education
PhD Mechanical Engineering, University of Florida 2013
MS Mechanical Engineering, University of Florida 2006
BS Mechanical Engineering, University of Florida 2004
Academic Positions
Associate Professor, Department of Mechanical Science and Engineering (100%), University of Illinois at Urbana-Champaign, Aug 2021 - present
Assistant Professor, Department of Mechanical Science and Engineering (100%), University of Illinois at Urbana-Champaign, Aug 2014 - 2021
Collegiate Teaching Scholar and Postdoctoral Associate, Department of Mechanical and Aerospace Engineering, University of Florida, Aug 2013 - Jul 2014
Graduate Research Assistant, Department of Mechanical and Aerospace Engineering, University of Florida, Aug 2009 - Aug 2013
Research Interests
Frictional Morphological Adaptations in the Insect World
In Situ Friction and Wear Instrumentation Design
Wear of Materials
Soft Matter Tribology (Friction and Lubrication)
Research Areas
Chemistry
Energy
Fluid Mechanics
Health and Bio
Solid Mechanics and Materials
Chapters in Books
Dunn, A.C. and W.G. Sawyer, Tribology of an Epithelial Cell Monolayer, in Q.J. Wang and Y.-W. Chung (eds) Encyclopedia of Tribology. 2013, Springer, Boston, MA. p. 3846-3850.
Dunn, A.C., W.G. Sawyer, M. Sarntinoranont, and R. Tran-Son-Tay, Mechanical Response of Living Cells to Contacting Shear Forces, in A. Gefen (ed) Cellular and Biomolecular Mechanics and Mechanobiology. Studies in Mechanobiology, Tissue Engineering and Biomaterials, vol 4, 2010, Springer Berlin Heidelberg. p. 125-141.
Selected Articles in Journals
Articles in Conference Proceedings
Bolmin, O., C. Duan, L. Urrutia, A.M. Abdulla, A.M. Hazel, M. Alleyne, A.C. Dunn, and A. Wissa, "Pop! Observing and Modeling the Legless Self-righting Jumping Mechanism of Click Beetles," Biomimetic and Biohybrid Systems: 6th International Conference, Living Machines 2017, Stanford, CA, USA, July 26–28, 2017, Proceedings. Springer, Jul 14, 2017.
Other Honors
University of Illinois College of Engineering Engineering Council Award for "Excellence in Advising," April 2020
University of Illinois College of Engineering Engineering Council Award for "Excellence in Advising," April 2017 (April 2017)
University of Florida College of Engineering Attributes of a Gator Engineer "Award for Professional Excellence," August 2013 (August 2013)
Recent Courses Taught
ME 371 - Mechanical Design II
ME 472 - Introduction to Tribology