Illini Hyperloop preps for SpaceX competition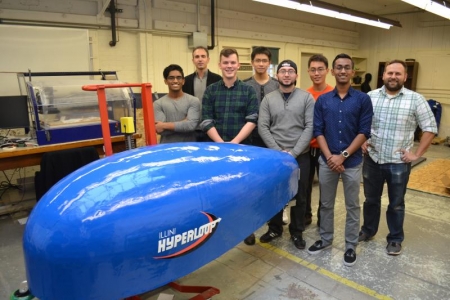 As one of only 30 groups traveling to California for the Space-X competition next week, the Illlini Hyperloop team has been putting in long hours in the lab preparing its pod.

MechSE associate professor
Carlos Pantano
and senior design advisor
Blake Johnson
serve as the team's faculty advisors. Pantano has led the University of Illinois hyperloop effort since its start in 2015.
Undergraduate Rishab Pohane recently
spoke with WCIA
about the hyperloop project. The team was also featured by
Chicago Inno
this week.
Read more: