Chaudhary named Acta award winner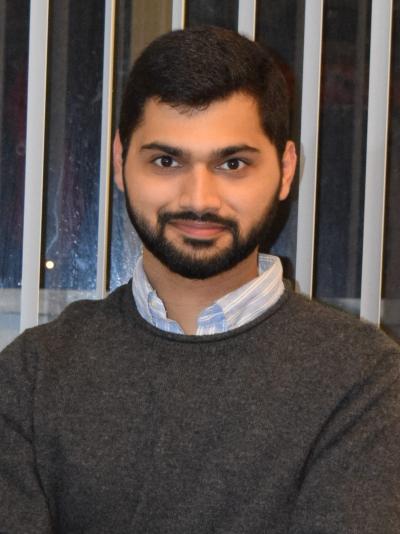 PhD candidate Gaurav Chaudhary has been selected to receive an Acta Student Award for his primary contribution to the manuscript, "Concentration-independent mechanics and structure of hagfish slime".
He will be officially presented the award at the Acta Symposium during the TMS conference in San Diego in February 2020.
"Hagfish produce a unique gel-like material to defend themselves against predator attacks. The successful use of the defense gel is remarkable considering that hagfish cannot control the concentration of the resulting gel directly; they simply exude a small quantity of biomaterial which then expands by a factor of 10,000 (by volume) into an 'infinite' sea of water," the authors said in the paper's Statement of Significance. "This raises questions about the robustness of gel formation and properties across a range of concentrations. This study provides the first ever understanding of the mechanics of hagfish slime over a very wide range of concentration. We discover that some viscoelastic properties of slime are remarkably constant regardless of its concentration. Such a characteristic is uncommon in most known materials."
MechSE professor Randy Ewoldt, who also contributed to the paper, shared his thoughts on Chaudhary's burgeoning career in research.
"Mr. Chaudhary is on a trajectory for continued significant contributions to material science and biomaterials," Ewoldt said. "His keen curiosity is infectious, provides him very strong internal motivation, and he has demonstrated that he can carry that curiosity to fruition as scientific achievement."