VR mindfulness app selected as top student startup
Nolan Clarke is a MechSE undergraduate who has been working for the last nine months on vrtumind, a mobile app that utilizes personalized technology such as audio, AR (augmented reality), and VR (virtual reality) to help young adults develop mindful habits.
Clarke believes mental health, especially in students and young adults, is an increasingly relevant and important issue. vrtumind is focused on encouraging mindfulness, and he and his five-person team believe their app can enable the habit.
"We think mindfulness is the backbone of mental health. Being present and having an enhanced perspective can really limit stress and anxiety while allowing us to feel grateful for the various components that make up our existence. We are trying to encourage awareness, self-reflection, tranquility, and productivity among students by creating a platform that is designed to service their specific needs (e.g. "study break," "morning motivation," "night before exam," etc.). Audio, AR, and VR help us do this by creating accessible and immersive meditative or educational experiences designed to cultivate the aforementioned habits," said Clarke.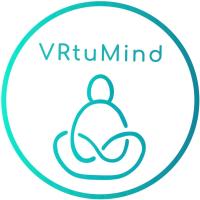 With the help of the campus' iVenture Accelerator program, Clarke and his teammates have been developing their app, which asks users a few questions about what their goals, preferred time commitment, and location, then uses the algorithm to create a session to fit the user's needs.
Launched in 2015, the iVenture Accelerator supports top student startup teams to spend the summer on campus with the time and support necessary to find product-market fit, build prototypes, pilot programs, build key partnerships, and scale. iVenture Accelerator provided the funds and space for Clarke and his team to work. In addition, they have access to various speakers, mentors, and workshops to help them achieve their goal. vrtumind was one of only 11 ventures accepted this year into the highly competitive program.
Clarke has been working on iOS development, customer insights, market research, graphic designs, and establishing metrics for the beta version, which was released last week.
Moving forward, vrtumind hopes to expand their VR development, which Clarke leads, as well as narrow down the target market to optimize their impact.
For more information, vrtumind is on Instagram, Twitter, and LinkedIn, @vrtumind. Or check out their page on the iVenture site. They are currently looking for beta testers; sign up on their website.