Undergrad venture helps underrepresented students apply to college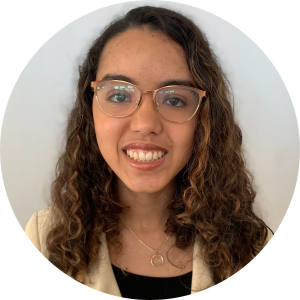 Mechanical engineering undergraduate Charmaine Nieves knows first-hand how difficult the college application process can be. After attending high school in Puerto Rico, she was the first from her family to apply to universities in the U.S.
To address the challenges she sees in the process, she helped develop Campus Ventures, an online platform that aims to optimize the college admissions process for underrepresented groups and ensure that students from all backgrounds are proportionally represented in higher education.
Nieves became involved with the project after attending Social Fuse on campus last fall. It was at one of these where she met her co-founders, who had only recently begun working on Campus Ventures. Thanks to her own experiences, she immediately resonated with their vision and joined the team.
With the help of the campus' iVenture Accelerator program, Nieves and the team have been pushing forward. Launched in 2015, the iVenture Accelerator supports top student startup teams to spend the summer on campus with the time and support necessary to find product-market fit, build prototypes, pilot programs, build key partnerships, and scale. iVenture Accelerator provided the funds and space for the team to work. In addition, they have access to various speakers, mentors, and workshops to help them achieve their goal. Campus Ventures was one of only 11 ventures accepted this year into the highly competitive program.
Nieves and her co-founders have interviewed underrepresented students as well as admissions officers to find out how their platform can best help these students through the college application process. Nieves said many of the students she talked to have had experiences similar to hers, facing multiple barriers during the application process, such as little to no guidance from school counselors. They found this is often the case in large public schools where the ratio of students to counselors is high. One of the biggest issues they heard from admissions officers was that underrepresented students simply weren't applying. Talking to freshmen and sophomores who recently went through the college application process, the team hopes to pinpoint solutions that will help incoming students the most, and to identify what is preventing others from applying.
"We've encountered underrepresented students on their own trying to go through the college application process and they really have certain obstacles in their way, such as families who might not have the experience of filling out a college application, much less filling out a FAFSA [Free Application for Federal Student Aid]," Nieves said.
Moving forward, Nieves and her group hope to connect current college students with high school juniors and seniors through a customized peer mentoring program. They also hope to partner with universities and companies to "gamify" the college application process, using incentives like college swag to motivate students at different milestones.
Nieves said she has personally gained a lot from her experience working with iVenture Accelerator, besides the extra advice and counseling they received.
"This has really been an insightful experience. Before, I hated being interviewed, but now being on the other side where I get to ask questions, I really understand the importance of going through interviews even though it was a little bit hard at first. It helped me understand just how much you can learn from a person by talking with them for fifteen minutes and listening to how they respond to your questions."