Sehitoglu honored by Finnish university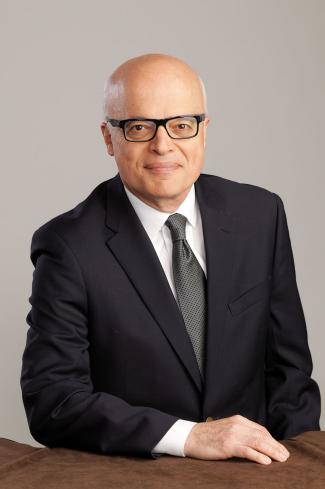 Professor
Huseyin Sehitoglu
, the Nyquist Chair in MechSE, is one of seven eminent people in the fields of science, technology, and architecture
receiving
honorary doctorates from the Aalto University schools of technology in Finland.
Sehitoglu concentrates on solid mechanics with research interests in the usability and modelling of materials under demanding conditions. He is also a former MechSE Department Head.
"In the field of engineering, he is esteemed as an expert in professorial career-track matters, and he is highly reputed in educational development, especially in doctoral education," Aalto's press release stated. "An advocate of new and challenging research fields, he stresses the importance of strategic thinking in university activities and making long-term research strategies."
Aalto University was founded in 2010 as Helsinki University of Technology, the Helsinki School of Economics, and the University of Art and Design Helsinki were merged. The main campus is located in Otaniemi in Espoo, Finland. The other campuses are in Töölö and Arabia in Helsinki.
The degrees will be awarded at a ceremony to take place on June 15, 2018 in Otaniemi, Espoo, Finland.
This will be the fourth joint Ceremonial Conferment of Doctoral Degrees organised by the Aalto University schools of technology: the School of Chemical Technology, the School of Electrical Engineering, the School of Engineering and the School of Science, and the Department of Architecture in the School of Arts, Design and Architecture. More information can be found on the event's website http://ceremonyweek.aalto.fi/en