Knoedler receives environment/energy honor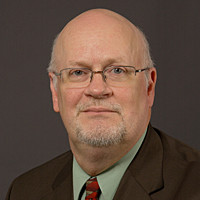 MechSE alumnus Robert Knoedler (MSME '78), P.E., EMP, CxA, a vice president and principal of commissioning and energy-related services at Hanson Professional Services Inc., has been named to this year's Environment + Energy Leader 100 list.
Knoedler, who joined Hanson in 1977 and works for the firm's Raleigh office, provides commissioning and energy-related services for public- and private-sector clients for various buildings and facilities. He received a bachelor's degree in electrical engineering and a master's degree in mechanical engineering, both from the University of Illinois at Urbana-Champaign.
Knoedler holds an Energy Management Professional certification, is a licensed professional engineer in several states, including North Carolina, and is a Certified Commissioning Authority. He is president of the Energy Management Association's board of directors and a member of the AABC Commissioning Group, the Armed Forces Communications and Electronics Association's Atlanta Chapter, ASHRAE, the National Society of Professional Engineers, the Southeast Region Chapter of the Building Commissioning Association and the University of Illinois Foundation.
The annual list from Environment + Energy Leader, a website and newsletter for environment, energy and sustainability professionals, recognizes individuals' impacts in the environment and energy management industries or in the companies they work for. Honorees are nominated by their peers. The complete list of honorees, which includes employees from Amazon, Walmart, Comcast NBCUniversal and Proctor & Gamble, is available on the Environment + Energy Leader website.
Hanson is a national, employee-owned consulting firm providing engineering, planning, and allied services.