In memoriam: Charles E. Taylor
MechSE Professor Emeritus Charles Edwin Taylor – known to everyone as Chuck – died December 18, 2017, in Gainesville, Florida, at age 93, surrounded by his family.
For many of his students, Chuck was a father-figure, working quietly and without fanfare to help them succeed. He will always be remembered for his smile, the twinkle in his eye, and his appreciation of joy, fun, and a great joke, especially if he was telling it.
Taylor was born on March 24, 1924, in West Lafayette, Indiana, to Alvin Lee Taylor and Ruby Hamilton Taylor. He was especially close to his older brother, Bill, and during his early years they took music lessons together, with Chuck on trombone and Bill on trumpet. Taylor graduated from Monticello High School in 1941.
While completing his bachelor's degree in mechanical engineering at Purdue University in 1946, Taylor received a research assistantship and was introduced to three-dimensional photoelasticity by Professor Ervin O. "Erv" Stitz, with whom he maintained a lifelong friendship. Given the general assignment of identifying new plastics that could be used in photoelasticity experiments, Taylor used his findings as the basis for his master's degree, earned in 1948 in the engineering mechanics program at Purdue.
After graduating from Purdue, he transferred to the Theoretical and Applied Mechanics (TAM) Department at UIUC to begin his doctoral studies. He became an instructor (1948–1951) and assistant professor (1951–1952), continuing his research in three-dimensional photoelasticity with encouragement from TAM Professor Thomas J. Dolan. It was during this period that Taylor co-advised his first graduate student, Daniel Post, who obtained his master's degree in 1951. However, Taylor's own doctoral work was interrupted by the Korean War, and from 1952 to 1954 he served as a civilian engineer at the David Taylor Model Basin at Carderock, Maryland.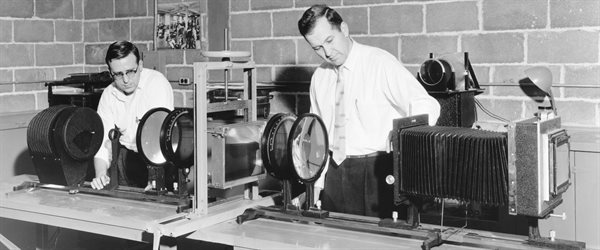 In the early 1960s, studying dynamic photoelasticity, Taylor initially employed lasers as illumination sources in photo-elastic measurements, with his first paper on this topic published in 1966 in the newly formed Journal of Experimental Mechanics. This paper was followed by several articles employing pulsed laser systems for high-speed illumination to obtain dynamic photo-elastic measurements. As coherent methods continued to grow in the early 1970s, Taylor and his students began developing and evaluating laser-based surface deformation measurement methods (laser speckle, laser-based shearing interferometry) for opaque materials undergoing mechanical loading. He and his students continued working in this area until his retirement from UIUC in 1981.
Beginning in 1976, Taylor served half-time as assistant dean in the College of Engineering's undergraduate programs office. He also held a visiting professorship at the U.S. Military Academy (1979–1980). In 1981, having served on the UIUC faculty for more than 30 years, Taylor retired, having accepted an offer to join the Department of Mechanical and Aerospace Engineering at the University of Florida, Gainesville. He continued to teach and conduct research with graduate students on optical measurement methods for the next 12 years, retiring for the last time in 1993.
Taylor was one of early members of the Society for Experimental Stress Analysis (SESA), later renamed the Society for Experimental Mechanics (SEM), eventually serving as President (1966–1967) and later as SEM Historian. Given his remarkable longevity and the fact that SESA had two meetings annually in the early years, Taylor almost certainly will be the only member ever to attend 100 meetings. It must be emphasized that it was because of Taylor and his society colleagues that SEM continues to be known today as the "friendly society." This generosity of spirit and cordiality is instilled in the current SEM membership to this day.
He was recognized numerous times by SESA and SEM for his scientific work. He received the M. M. Frocht Award in 1969 and the M. Hetényi Award twice (1970, 1973); he presented the W. M. Murray lecture (1974); and he was subsequently elected Fellow (1975) and Honorary Member (1983). He was also named a Fellow of the American Academy of Mechanics (1976), the American Society of Mechanical Engineers (1979), and the American Association for the Advancement of Science (1980). In 1978, he served as president of the Society of Engineering Science (SES). In 1979, he was inducted into the National Academy of Engineering—the first faculty member in TAM to be so honored. In 2006, he received an honorary doctorate from his first alma mater, Purdue University.
Taylor was supported throughout his professional life by his loving wife of 66 years, Lucile Mae "Nikki" Nitsche Taylor (1925–2013). They had two sons, Gary Arthur Taylor (b. 1952) and Glenn Charles Taylor (b. 1956), and the Taylors were gracious hosts for many departmental gatherings at their Champaign home.