SP21 Course Offering Information
This course offering information is available to help students create a tentative Spring 2021 academic plan and learn more about how courses are being conducted. You can find the complete list below or download the table. Courses are color coded according to offering type where yellow, green and blue correspond to in person, asynchronous online and synchronous online offerings, respectively.
Information pertaining to courses will be added as it is received by the MechSE Undergraduate Programs Office. If you want to enroll for an online section that currently shows as full, please email our office to request a closed section override. If an online course is synchronous, but at an inconvenient time due to your location, we encourage you to reach out to the instructor or our office to see if asynchronous accommodations can be made.
Students attending classes in person or residing in Champaign County should download the Safer Illinois app. Find information about how to download the app.
Not sure where to access your course website? Find courses in the Grainger College of Engineering courses website.
Find information on updated academic policies for SP21.
Find information on reduced student fees for SP21.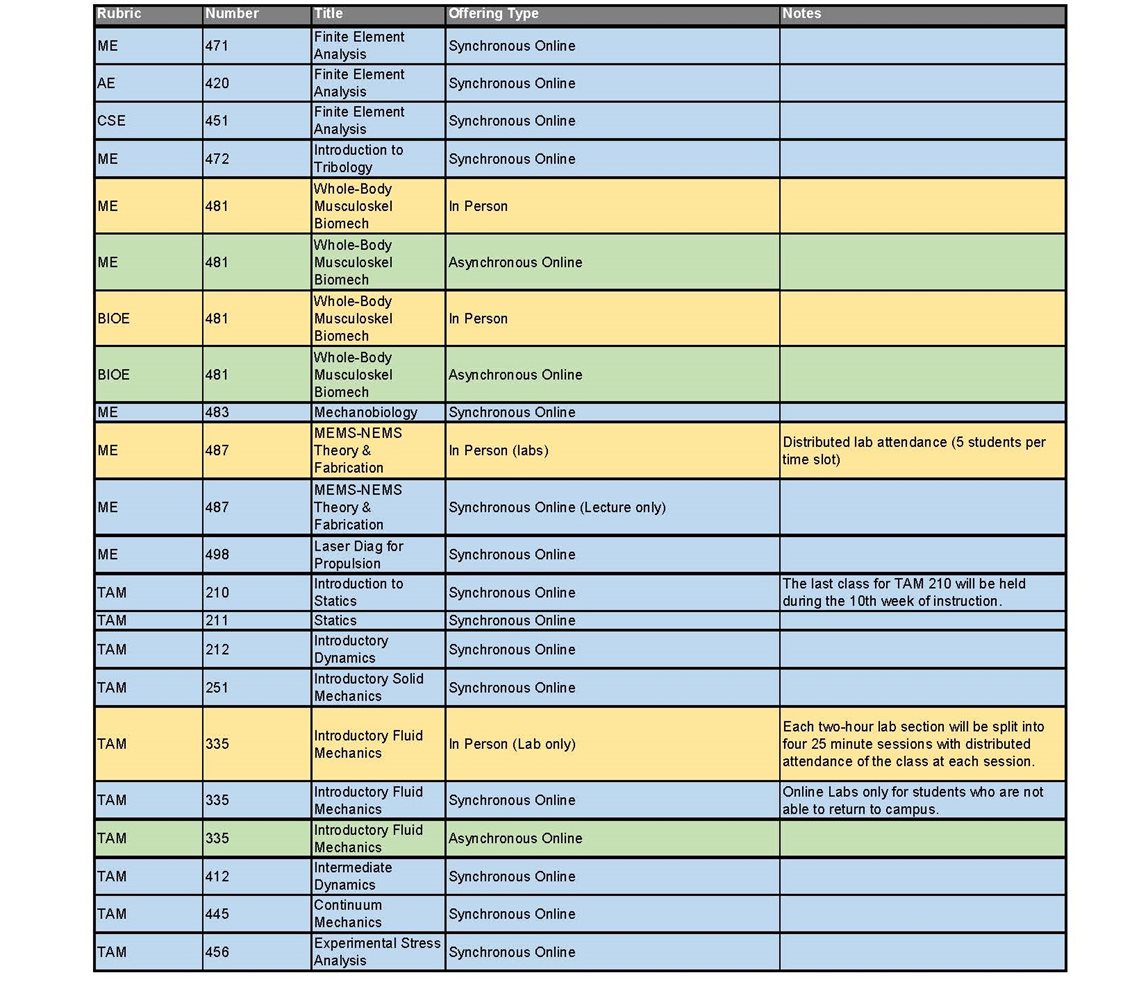 Updated: 12/4/2020