$48M raised by MechSE prof's tech startup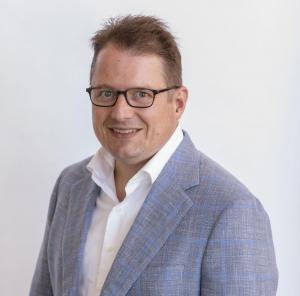 Professor
William King
's startup company, Chicago-based
Fast Radius
, made headlines this week when it announced a series B investment of $48M. The investor syndicate was led by UPS and Drive Capital.
In his role of Chief Scientist at Fast Radius, King leads the development of the company's digital manufacturing technology. Fast Radius was recently recognized by the World Economic Forum as having one of the world's leading digital factories.
"It is remarkable how quickly companies are adopting digital manufacturing for production applications," King said. "Every industry now has success stories, where companies are going beyond pilot projects and prototyping, and using digital manufacturing and additive manufacturing at scale. I am excited to be part of that, through my teaching and research at Illinois, and through the technologies and software that we have created at Fast Radius."
The company will use the new funds to continue scaling up its global manufacturing footprint, as well as its software development, application engineering, and sales teams.
King is the Andersen Chair in the Department of Mechanical Science and Engineering. Previously, he was the Founder and Chief Technology Officer at the Digital Manufacturing and Design Innovation Institute, one of the first manufacturing innovation institutes in the U.S. His research is at the intersection of materials processing and characterization, micro- and nano-technologies, and heat transfer.
"The College of Engineering at Illinois encourages it faculty and students to do important, impactful things," King said. "It's great to count Fast Radius as one of the many exciting companies to come from Illinois."